Product Description
TheraNatal Core
สำหรับสตรีเตรียมตัวตั้งครรภ์และกำลังตั้งครรภ์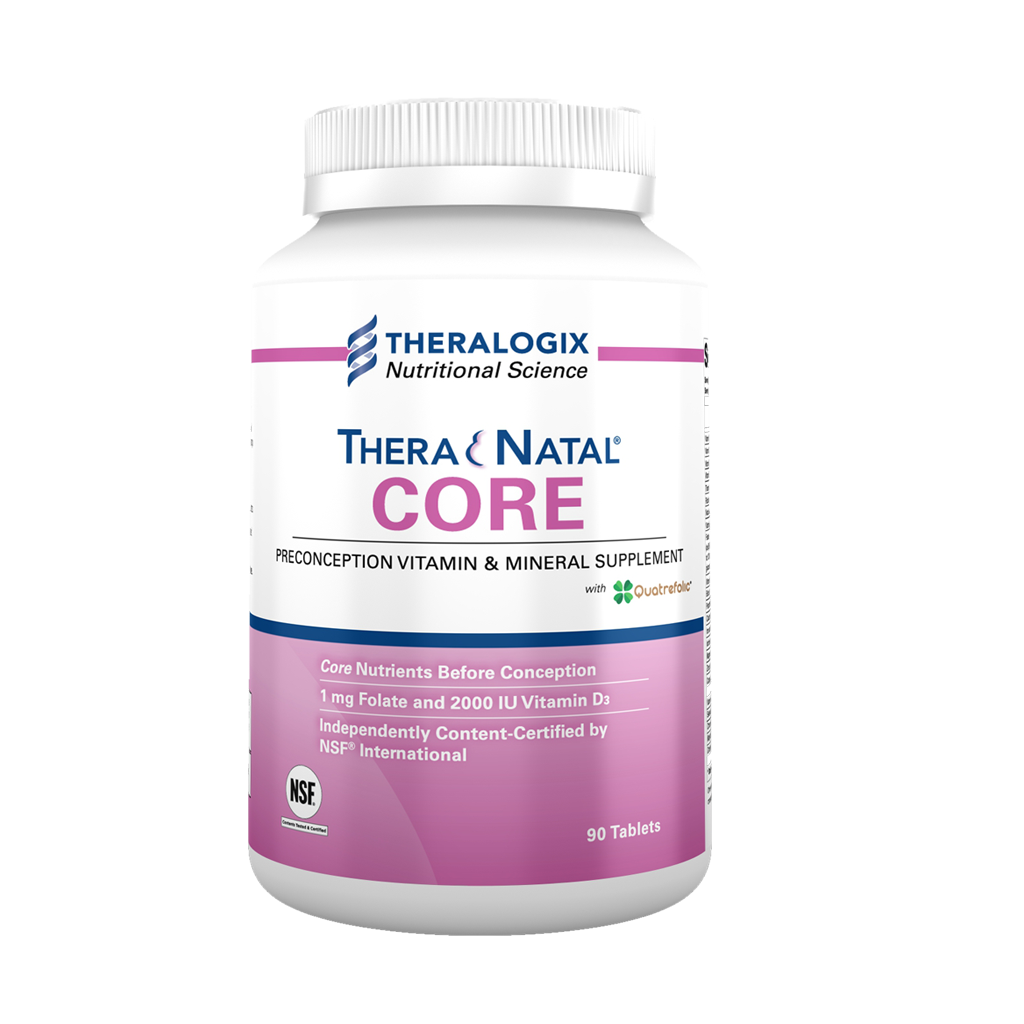 TheraNatal Core ถูกออกแบบมาเพื่อเตรียมร่างกายของคุณสำหรับการตั้งครรภ์ด้วยโฟเลต 1,000 มก. (2,000 มิลลิกรัม) 2,000 IU ของวิตามิน D3 100 มก. โคลีน 220 ไมโครกรัม ไอโอดีนและส่วนผสมที่อุดมสมบูรณ์อื่น ๆ TheraNatal Core ปลอดจากสีย้อมเทียมและได้รับการรับรองปราศจากกลูเตน


TheraNatal Core ส่วนประกอบ
Quatrefolic (methylated folate) 2,000 IU ของวิตามิน D3 โคลีนไอโอดีนและสารอาหารที่จำเป็นอื่น ๆ เพื่อเตรียมร่างกายของคุณสำหรับการตั้งครรภ์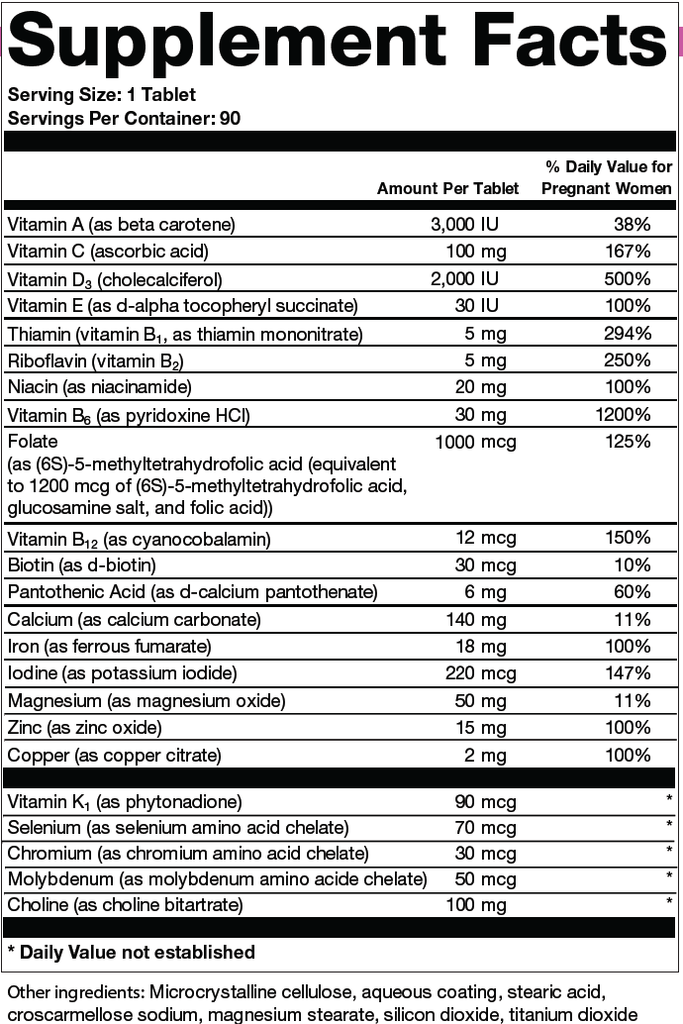 TheraNatal Core ปริมาณ
1 ขวด มี 90 เม็ด
TheraNatal Core วิธีรับประทาน
รับประทาน วันละ 1 เม็ด พร้อมอาหาร คุณจะได้สารอาหารหลักทั้งหมดที่คุณต้องการขณะพยายามตั้งครรภ์และในช่วงตั้งครรภ์ใหม่ๆ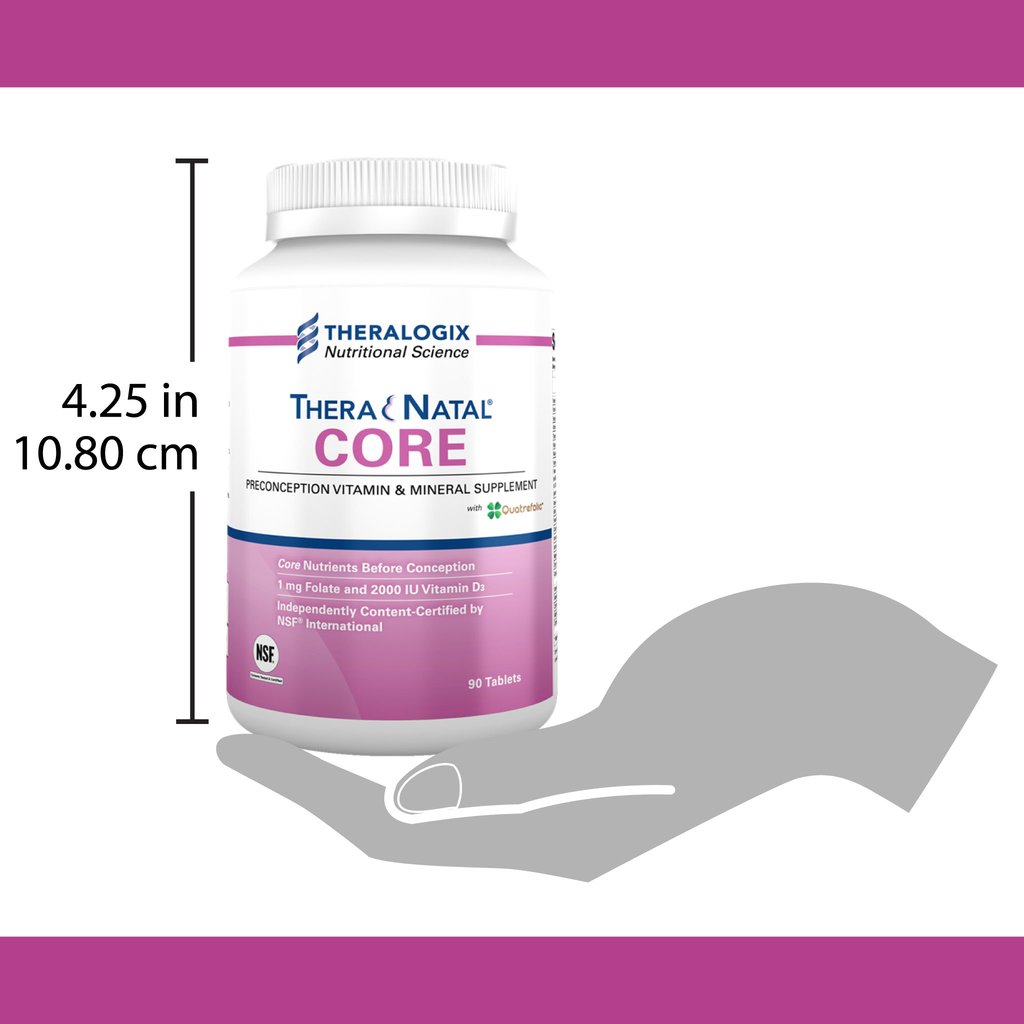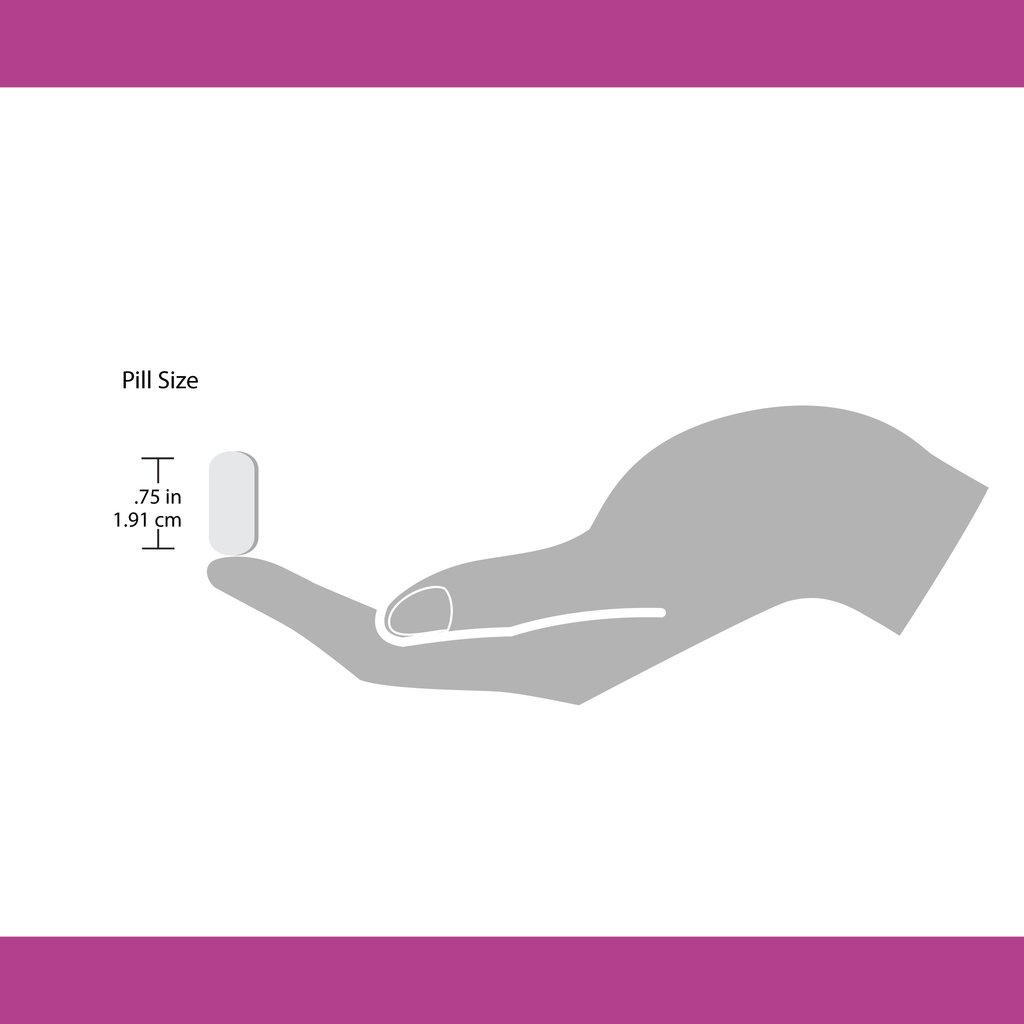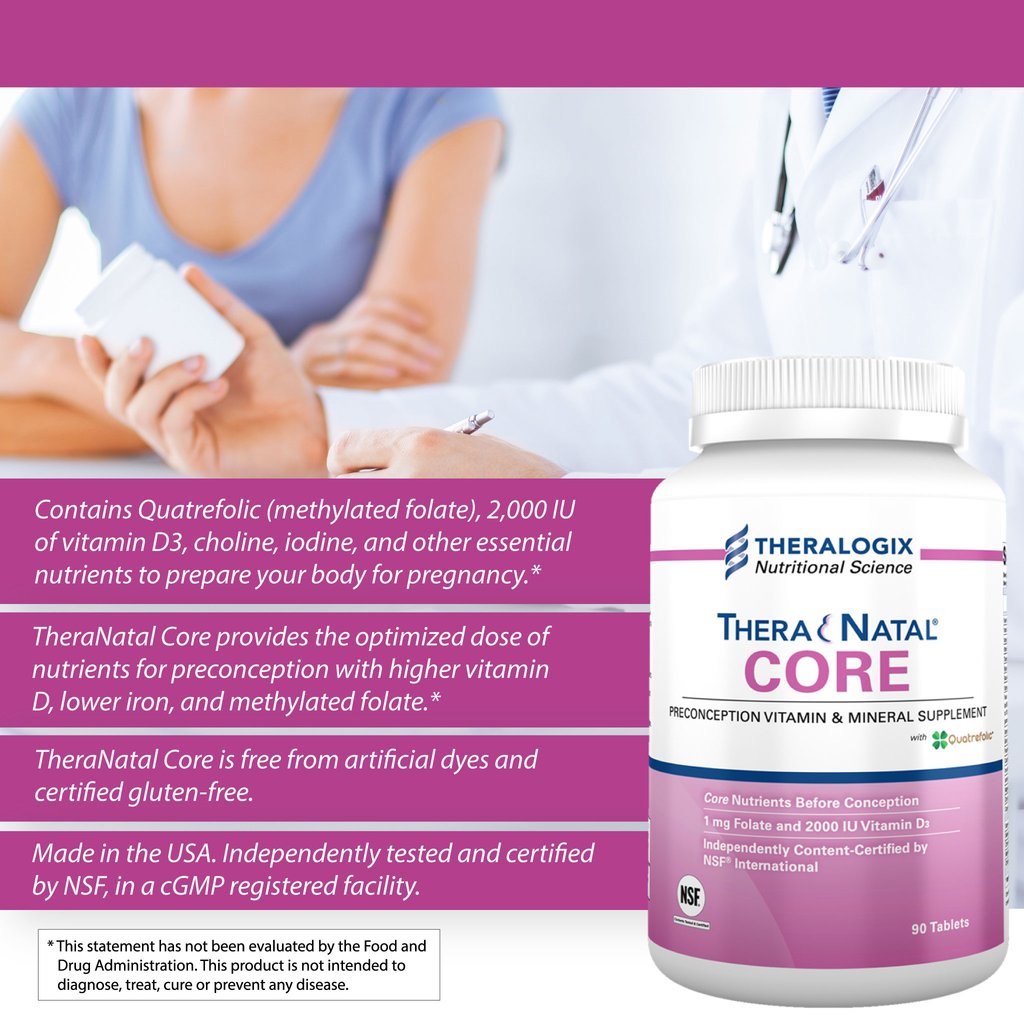 PRODUCT FAQ
Q. How is TheraNatal Core different from other prenatal supplements?
TheraNatal Core is a daily preconception prenatal for any woman trying to conceive.* It is designed specifically to prepare your body for pregnancy, with 1,000 mcg (1 mg) of folate, 2,000 IU of vitamin D
3
, 100 mg of choline, 220 mcg of iodine, and other fertility focused ingredients.
Q. Should I continue taking TheraNatal Core once I find out I'm pregnant?
Yes. TheraNatal Core supports your nutrient needs while you are trying to conceive and during early pregnancy (through your first trimester). Before beginning your second trimester, it is best to switch to a prenatal vitamin designed for pregnancy, like TheraNatal One or TheraNatal Complete.
Q. What is the difference between TheraNatal Core and TheraNatal OvaVite?
TheraNatal Core is a daily preconception tablet for any woman trying to conceive.
TheraNatal OvaVite is comprised of the TheraNatal Core tablet PLUS two coenzyme Q
10
(CoQ
10
) softgels. CoQ
10
is a nutrient that supports mitochondrial energy production for improved egg quality.* Egg quality declines with age, women in their mid-30s and beyond may want to consider TheraNatal OvaVite.
Q. Can I take other nutritional supplements along with TheraNatal Core?
Yes. Certain other supplements can be taken along with TheraNatal Core (like omega-3 fish oil or other single-nutrient fertility supplements such as DHEA, inositol, and others). However, do not take any type of multivitamin or other prenatal while taking TheraNatal Core.
Q: Can I take TheraNatal Core if I'm allergic to shellfish?
Yes. There is no shellfish in TheraNatal Core. If you have reacted to radiocontrast material or antiseptics which contain iodine, you may still be able to safely take TheraNatal Core even though it contains iodine. These reactions are commonly confused with sensitivity to iodine or shellfish, though studies have shown that they are not related.
Q. Does TheraNatal Core interact with any prescription medications or other supplements?

Yes. TheraNatal Core may affect the absorption of certain prescription medications.

Separate by at least 2 hours:

Captopril
Digoxin
Dilantin (phenytoin)
Levofloxacin (Levaquin)
Oral bisphosphonates (i.e., Fosamax, Actonel, Boniva, and Didronel)
Penicillamine (Cuprimine, Depen)
Sotalol (Betapace)
Tamoxifen

Separate by at least 4 hours:

Tetracycline antibiotics (doxycycline, minocycline, demeclocycline)
Thyroid hormone (levothyroxine, Synthroid)

Separate by at least 6 hours:

Ciprofloxacin (Cipro)

Check with your doctor due if you take the following medications:

Anticonvulsant medications
Moxifloxacin (Avelox)
Chemotherapy medications
Pyrimethamine
CYP34 substrates
Digoxin
Diltiazem
Thiazide diuretics (hydrochlorothiazide)
Verapamil

Coumadin(warfarin): Studies show that the low dose (100 mcg) of vitamin K is unlikely to affect INR, and may help stabilize INR levels.

Dietary supplements:

Do not take TheraNatal Core with other multivitamins or prenatal vitamins. If you take a single-nutrient supplement (such as calcium), check your total intake from all supplements, including TheraNatal Core, to ensure you do not take more than the safe upper limit of the nutrient.

comments powered by

Disqus